Avid readers of the AnmlHse blog should already be familiar with Grande Marshall, but here's a nice compilation video for those who aren't up on game yet! These visuals were shot at Brooklyn's very own Southpaw (which is closing it's doors in February *tears*), during BarrelHouseBKLYN's "Locals Only" artist showcase. The whole event was LIVE, and our good friend Cory Townes (of Babylon Cartel) held it down as the host for the night.
Video Courtesy: iHeartBrain.com + Jungle Gym Magazine
On another note, don't miss out 2 Philadelphia shows that I lined up for the good homie. Grande will be headlining Mad Decent's party, Mad Decent Monday, on February 6th, hosted by Babylon Cartel! This party/performance is 21+ and for ragers only! Drink specials are available until 11pm and the cover is $3. M-Room is sure to get wild. Click HERE for more info.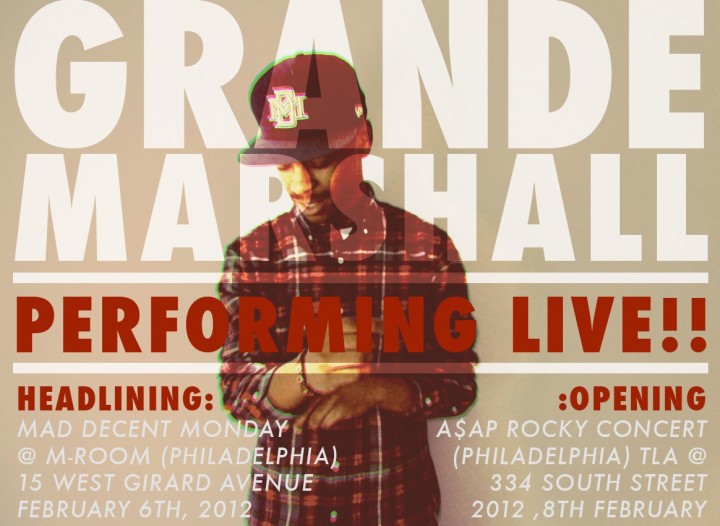 And last, but definitely not least! Grande will be OPENING for fellow TRILL brethren, A$AP Rocky on February 8th! I'm hearing that tickets are SOLD OUT, but you can try to see for yourself HERE. THIS, will be an EPIC night…filled with weed, lean, henny, bitches, and all that good stuff! LURK!!!
Twitter: @GrandeMarshall
Soundcloud: GrandeMarshallMusic
Tumblr: InauguralSeason.tumblr.com