Yesterday we made a trip out to Northern Liberties to check out the dudes Phil and Justin at Made to Order for their Memorial Day weekend sale and BBQ. Although it is not your usual normal destination in Philly, it is well worth the travel. The owners are very welcoming and the clothing selection is second to none in Philadelphia, with brands such as Gourmet, False, Maharishi, Staple, Married to the Mob, and Countdown Packs you won't have to wait in line for. They will also be carrying a few AnmlHse products before our official summer release. So make sure you check them out.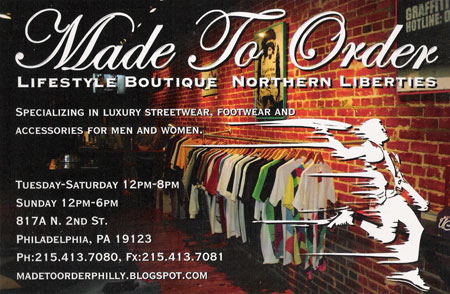 MADE To ORDER
817A North 2nd St.
Philadelphia, PA 19123
(215)413-7080
madetoorderphilly.blogspot.com
Shoutouts to Phil (above) and Justin (below) for the support.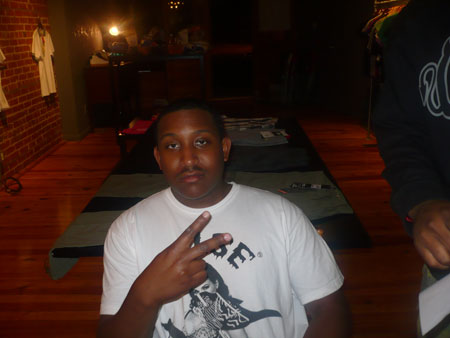 NOTE: If they challenge you to Wii Sports, Bring you C game so you dont embarass them.